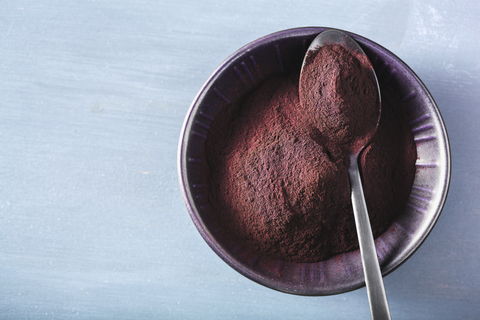 Introducing Carbon Coco's Immune Defence Powder
New Product Alert! 
Introducing Carbon Coco's Immune Defence Powder


Want to boost your immunity and look and feel better? Our all new Immune Defence Powder is your new best mate.
This 100% organic superfood blend is packed full of natural ingredients that can not only improve your inner health, but have you looking your best in no time! So what's in it? Read on to get the scoop on the 9 active ingredients that make up this magically nutritious blend!
Organic Acai Berry boosts the immune system, promotes healthy skin and kick-starts weight loss. It is known to have anti-aging effects, aid in digestion and boost your energy levels. Acai promotes a healthy heart, brain function and is great defence against harmful organisms. 
Pure Blue Spirulina is packed full of vitamins, including iron, magnesium, vitamin C, A and K. This natural Superfood is great for boosting the metabolism and even reducing allergy symptoms such as runny nose, sneezing, inflammation and itching. 
Wheatgrass is loaded with nutrients that can help reduce food cravings, detox your cells, improve immunity, improve digestion, reduce fatigue, prevent tooth decay, cleanse the liver, fight the common cold and even improve your mood.
An ancient Superfood, Turmeric has long established anti-inflammatory properties and can relieve pain, improve liver and brain function and aid in digestion. 
Pomegranates are vitamin-rich and loaded with antioxidants. These colourful fruit can help prevent inflammation, help improve memory, and improve exercise performance.
Ginger is among the healthiest spices in the world; it can help reduce muscle pain and soreness, ease nausea and indigestion, and improves brain function. Not to mention it tastes great!
Beetroot are low in calories but high in vitamins and minerals such as Vitamin C. They can help control blood pressure, improve athletic performance, fight inflammation, improve digestive health, support brain health and even help you lose weight! 
Blueberries are both delicious and nutritious. These little gems can help protect your body from free radicals, lower blood pressure, improve heart health, help maintain brain function and improve memory, reduce muscle damage after exercise.
Naturally occuring Xylitol contains zero fructose, so is great for dental health. It is also low GI, can help fight infection and contains antibacterial properties. 
Not only does this blend contain all the nutrients above, but it also tastes AMAZING. We've made sure that unlike other health powders, our Immune Defence blend contains ZERO fillers, such as the commonly used Brown Rice Powder, Chickpea Powder and Lentil Powder; so you can rest assured it provides maximum health benefits.
So how do you use it? You can simply add 2 heaped teaspoons to a glass of water for a morning boost; or why not try our yummy smoothie recipe below.
 
Carbon Coco Immune Defence Smoothie

Ingredients:
2 heaped teaspoons of the all new Immune Defence Powder
250ml of Coconut water (or filtered water), add more for a more juice-like consistency
1 small banana
1 handful of diced mango (fresh or frozen)
1 handful of diced pineapple
1 handful of baby spinach or kale (optional)

Method:
Add all ingredients to a high-powered blender and pulse until desired consistency is reached. If you are using frozen fruits; try adding less liquid and you'll have yourself a superfood sorbet! Simple as that.